Musical Theatre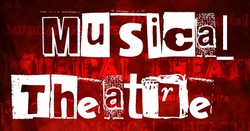 Thank you for your interest and support of our Musical Theatre program!
We are pleased to announce that we will be performing The Lion King this year. For cast and crew information, please follow the link below:
Follow this link for important information and updates about Musical Theatre
Performance dates are March 5-8, 2019. 
All evening performances start at 7:00 pm and all afternoon performances start at 1:00 pm. To reserve your seat for this production please visit this site February 15th.
If your child is unable to attend a Musical Theatre Practice please click here to give details of the absence MT ABSENCE REPORT